Spannenberg & Sons have been designing and constructing homes in Campbelltown for over 35 years. No renovation, extension and home improvement projectare too great or small for our experienced team. Our missionisto provide a tailored and bespoke approach to each individual, bring their visions to life. As a family owned and operated business, we ensure an unwavering care from design through to the build.
Airds

Ambarvale

Bardia

Blair Athol

Blairmont

Bow Bowing

Bradbury

Campbelltown

Claymore
Denham Court

Eagle Vale

Englorie Park

Eschol Park

Gilead

Glen Alpine

Glenfield

Ingleburn

Kearns
Raby

Rosemeadow

Ruse

St Andrews

St Helens Park

Varroville

Wedderburn

Woodbine
Home Renovations Campbelltown

First Floor & Second Storey Additions

Ground Floor Extensions

Designing &Constructing new homes in Campbelltown
Our team are comprised of fully licensed, professional tradesmen that value attention to detail and passion in their respective fields. We are members of the Master Builders Association since 1981 and the Housing Industry Association since 2002. Therefore, all Spannenberg & Son projects are backed by years of experience in the building industry. This deep-rooted knowledge extends back to Hans Spannenberg, the founder of the business back in 1971.
Ben Spannenberg is the son of Hans Spannenberg and sole director of the business since 2002. He holds a Certificate in Carpentry and Joinery and an Advanced Certification in Building Supervision. He formally inspects each and every build in Campbelltown to ensure consistency and maintaining the high level of quality that the company upholds.
We guide you through each step through our process for your bespoke build, so you are at ease. Throughout the experience, we keep all lines of communication open and transparent. We encourage you to have as much or as little input as you desire, whether it is the build or design.
Ultimately, our focus is on customer service and delivering a result that goes beyond your imagination and hopes.
You will not need to be concerned about moving or relocating to accommodate for your new lifestyle or growing family. Adding a first floor above your existing home is a faster and more cost-efficient solution to your current cramped living situation. Not convinced? See our before & after transformation on our previous client's home below: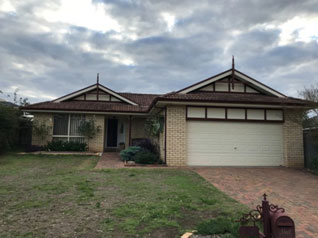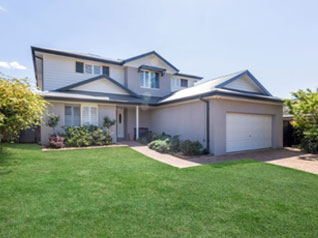 Spannenberg & Son are experts at extending and transforming the ground floor of your home. Perhaps you would like to have an outdoor deck for entertaining guests and visitors, or you need abedroom to accommodate for an extra additionin your family. Ground floor extensions are perfect to utilise unused land and make the most out of your current home.
Accessibility: The elderly and young children will be able to access this newly built part of the home. Ground floor extensions eliminate the need for stairs and risk of injury.
No Grand Change to the Front: If the home is being extended from the back, you will not have to be concerned with the appearance from the street view changing.
Bigger Kitchen/Living Space:An extension can be more than simply adding a room to the back of the home. You can extend your current kitchen, living or dining space as well. Alternatively, you can relocate these living spaces to the larger area to suit how often you use it or for the number of people in your home.
Live your life normally: During the construction, you will not have to compromise living comfortably as you will be able to go about your daily routine as we work away upstairs.
Relocating is not the only solution for living in a dated home. In fact, renovating your home could be just the thing you need to breathe new life into your living spaces while keeping all the sentimental value of your existing home. Our designers and builders will work closely with you, ask about your needs for the renovation and executing those desires to transform your home.
We narrow down to the smallest details that may be overlooked by the client or other builders so that you do not run into any surprises following the build and it is too late to change.
Our renovation services in Campbelltown include:
Knocking Down Walls

Replacing Windows & Shutters

Roof Replacements

Gutter Replacements

Kitchen Renovations

Bathroom Renovations
All our renovations are bespoke and custom. We understand that every house has its own set of characteristics, embellishments, and styles. Therefore, we aim to blend and incorporate your new renovation to suit all existing elements of the home if needed. If you would like to renovate your Campbelltown home, contact Spannenberg & Son today.
As a client of Spannenberg & Son, you will be able to come to us with as little or as many design expectations you have for your new home. Guiding you along the entire journey, we ensure that the new build meets the budget and suggested time frame. Paperwork, red-taping, and council approvals are all handled by our trustworthy team. It is an incredible undertaking as an individual to design and build a new home, that is why we are here to take all the pressure and stress away. With the decades of experience we have collected over the years, we streamline the process, avoid pitfalls and common mistakes. Have the dream home you have always wanted with Spannenberg and Son.