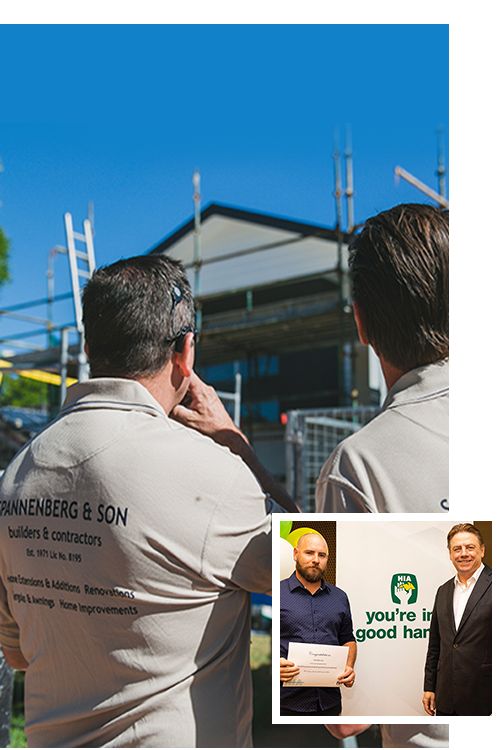 We are a team of professional and skilled experts in all domestic spheres. We offer a wide range of services and at the same time
As one of the oldest running construction companies in Sydney, Spannenberg & Son have become synonymous with quality and service across the Campbelltown and Macarthur areas, right through to Sydney's Northern Beaches.
Our outstanding team of trades, led by Principal, Ben Spannenberg, create home extensions, first floor additions, ground floor additions, outdoor living areas, internal renovations, pergolas, decks and awnings, all with a comprehensive design service that works to your specific budget.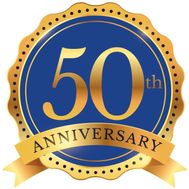 Forget simple floor plans and a tacked-on box. Our additions are created through the preparation of detailed designs that incorporate style and functionality to enhance your home and bring about the wow factor and lifestyle returns you've been looking for.
Got extra space for an outdoor patio, extra bedroom or entertainment area? An extension may be right for you. Whatever the budget or needs, we work with you to ensure that we make the most out of your land.
When re-establishing the structure of your existing home to accommodate new lifestyle needs, it is vital to use only professionally trained experts in their field who are fully adept in the renovation market. Blending old and new is not something to be taken lightly.
Don't spend 20k-30k designing your amazing new space only to discover you don't have the finance to match construction costs. Having to start again is devastating to the point where many families often give up. Get what you want within the reality of the budget you have
Pure and simple, our guarantee is 100% customer satisfaction.
Process - A hassle free building process that delivers a final product just as you imagined.
Communication - Transparent and consistent updates and a guarantee you can always speak to Ben Spannenberg directly.
Time Frame - Your project will be built in good time and on budget.
Quality - The highest quality materials and tradesmen to deliver the best finish, no exceptions.
Warranty - Enjoy a six-year warranty and three month maintenance period after completion.
"The secret to our years of success is personalised service and consistent quality, using only the best materials and tradesmen." – Ben Spannenberg.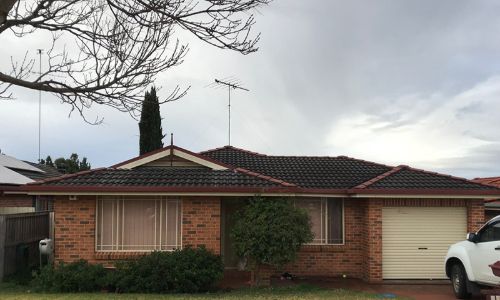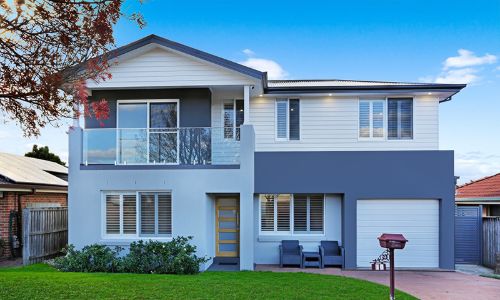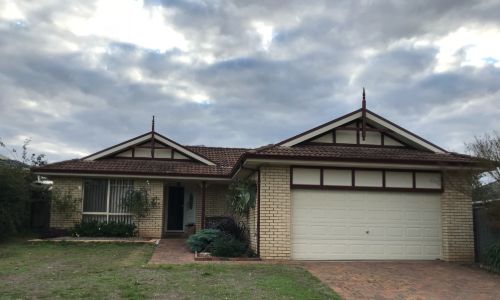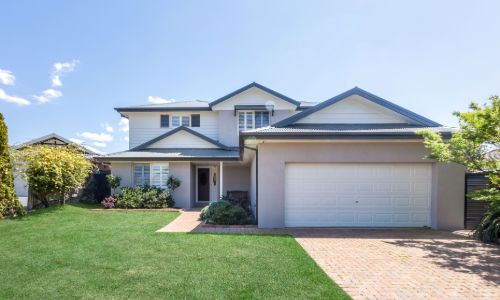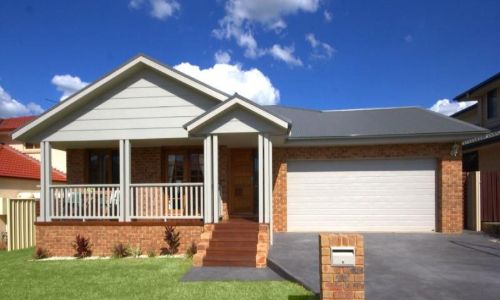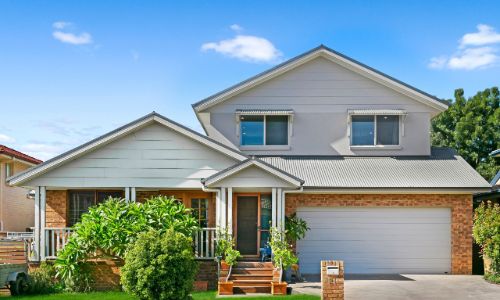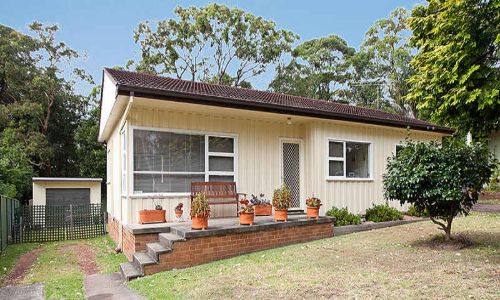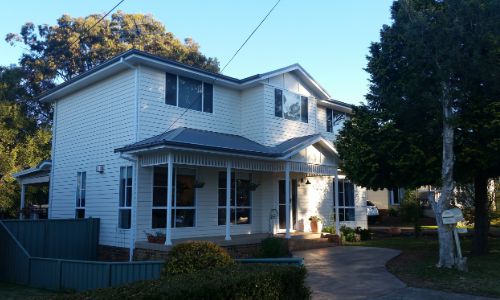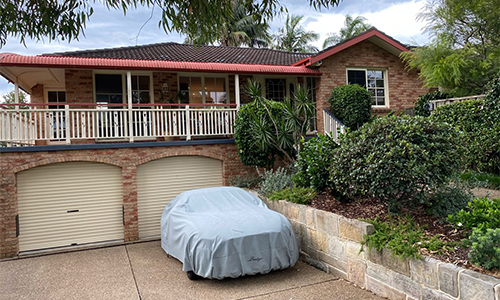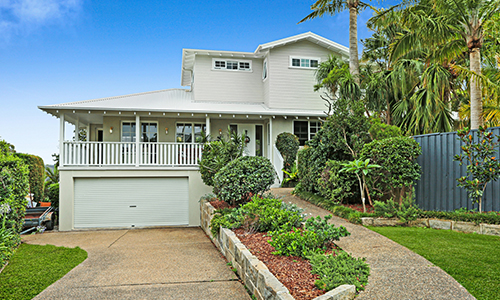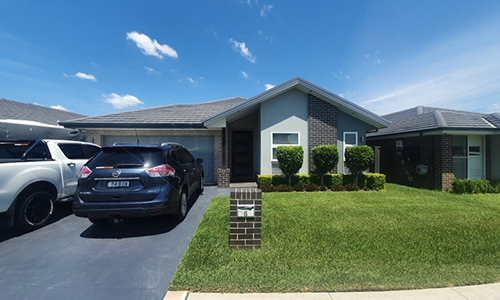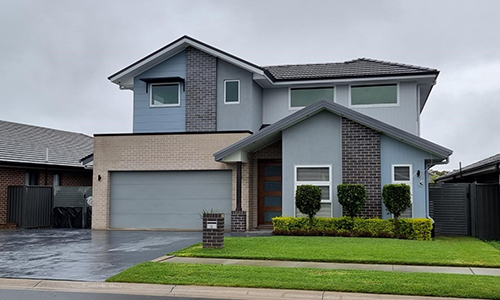 We had such a positive experience working with Spannenberg and Son. Right from the very first point of call the receptionist was helpful and offered us some good starting advise. Our first meeting with Scott put us at ease he was easy to deal with, honest and upfront. Lachlan our project manager did a great job of always keeping us informed and up to date with what was happening. Every team member was always helpful and professional. Overall the service, build and expertise we received was of a very high standard. We cannot thank you guys enough for all your help the end result exceeded our expectations. Highly recommend to anyone.

Monique Karta
12:45 25 May 22
I could not recommend Scott, Nigel, Pat and Adrian more highly. They renovated our tired old 1993 kit house in Glenn Alpine and turned it into a new spacious and luxurious home. True craft mens, polite, easy to get along with and great value for money. They added a massive amount of value to our property!

Adrian Potter
22:16 10 May 22
Highly recommend this company. Every single member of the team as well as the contractors they use are skilled, professional and respectful. They really care about the quality of the work and share their knowledge and experience to make sure you get the best result.

Kirsten McGregor
21:53 10 May 22
Ben, Dave & the team worked worked with us to renovate our home in 2021. They added a first floor addition, gutted & re-did the existing bathroom and laundry downstairs, added a new outdoor entertaining deck & improved the whole facade of our home. The work was completed on budget, as quoted and in just 8 months.Dave, was an excellent project manager; easy to work with, answered all our questions, kept us in the loop the whole way and provided great recommendations. All of the builders and trades were extremely polite and lovely to deal with, in fact our neighbours were also very complimentary throughout the whole process. The attention to detail, professionalism and quality from the team was exceptional. We are thrilled with the end result for our 'forever home'!

Nicole Russell
22:24 24 Jan 22
I do not have a problem recommending Spannenberg to anyone

Marie Hawes
11:13 07 Jun 21
Ben and his team, Scott, Nigel, Dan and Drew were absolutely superb during our extensive renovation. New room upstairs and a complete redesign of downstairs including kitchen laundry and WIP.Nothing was ever too hard for the guys, any little issues we had were promptly rectified.I cannot recommend Spannenberg and Son highly enough if your are ever in the need of design and build.

Andrew Robertson
01:09 02 Mar 21
Ben and his team did a great job on our renovation. Adding a new room and outdoor area. No problem recommending Spannenberg to anyone.

Wade Lockhart
00:28 25 Feb 21
The Team and Spannenberg and Son were fantastic for our small home reno! Super responsive and professional with quality! We will be using them again, for sure!!

Wayne Jones
03:40 04 Jun 20
Absolutely outstanding builders. On time, quality work, even came in under budget. We got a second floor added to the house. The builders were courteous, professional, and did an excellent job. The extension was built and completely enclosed in the first 3 weeks, while we still lived inside without disruption. The rest of the fit out was completed over the following 8 weeks. Less than 3 months all up from start to end. They never missed a deadline, always arrived when they said they would, and never made a mess. Perhaps most amazingly, they came in UNDER budget. Honestly, I didn't know builders could be this good. If you are considering adding a second floor to your home, don't use anyone else.

Joel White
04:12 10 May 17