Planning on having more children, so now you need more space for bedrooms? Or you're thinking about changing your kitchen to accommodate a full-size pantry? Instead of looking for a larger house, a home addition is a smart investment as it can significantly increase your home's liveability and value. At Spannenberg and Son, we recognise that first floor home additions can give your house extra living spaces, without compromising on the character and value of your home. Here are 5 practical home addition ideas that we think you should consider, for your next build.
1. Small addition spaces can have big functionality
If you want to make the most out of your first floor addition, consider study nooks and small arm chairs to fill in the empty corners. At the same time, allowing you to have an open-plan design for the kids to play around. This way you get an adult space and kids space in one area.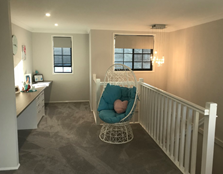 2. Transform under stair space into storage
When adding a first floor addition we will likely use an existing bedroom for the stairs, you can use the space around the stairs to either enlarge and open up your living area or use for a study or storage space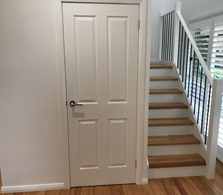 3. Amplify your bathroom space
Alongside the kitchen, bathrooms often cost more than other types of rooms because of additional expenses like plumbing. If you have a smaller bathroom, consider making it bigger by adding an extra vanity or sink which can be helpful for larger families. You can also add a water closet under the stairs, to accommodate for guests when they stay over.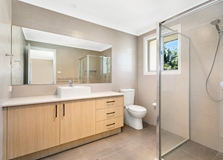 4. Prioritise outdoor living through a deck or patio
If you want to make the most of your outdoor views, consider adding a patio or deck that extends from a main bedroom or the kitchen. This can become a great additional area for relaxing or socialising. You can leave the deck open to invite light or you can consider building a roof structure over it to create shade.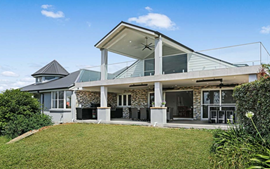 5. Consider adding a second garage
If you're thinking of increasing the value of your home, a double garage can be a valuable addition, if you have the space. It's perfect for large families with multiple vehicles, and it adds an aesthetic appeal to the visual layout of your home.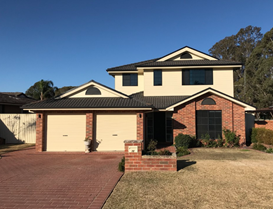 So, if you're considering redesigning your home, home additions will maximise your investment by adding to your home's existing value and character. A well-planned home addition can enhance the liveability and functionality of your living spaces, without breaking the bank.
Thinking about a home addition? Talk to Spannenberg and Son
Contact Spannenberg and Son, to book a consultation for support from a long-standing and trusted construction company that recognises that most people have little knowledge or experience about the building process. Having served families in throughout Sydney for the past five decades, Spannenberg and Son have the expertise in home additions and will take the entirety of the project out of your hands so you can enjoy the journey. Spannenberg and Son now also service Sydney's North shore.